0 Update Tuesday 19th June
by

David Lawson

19-06-2018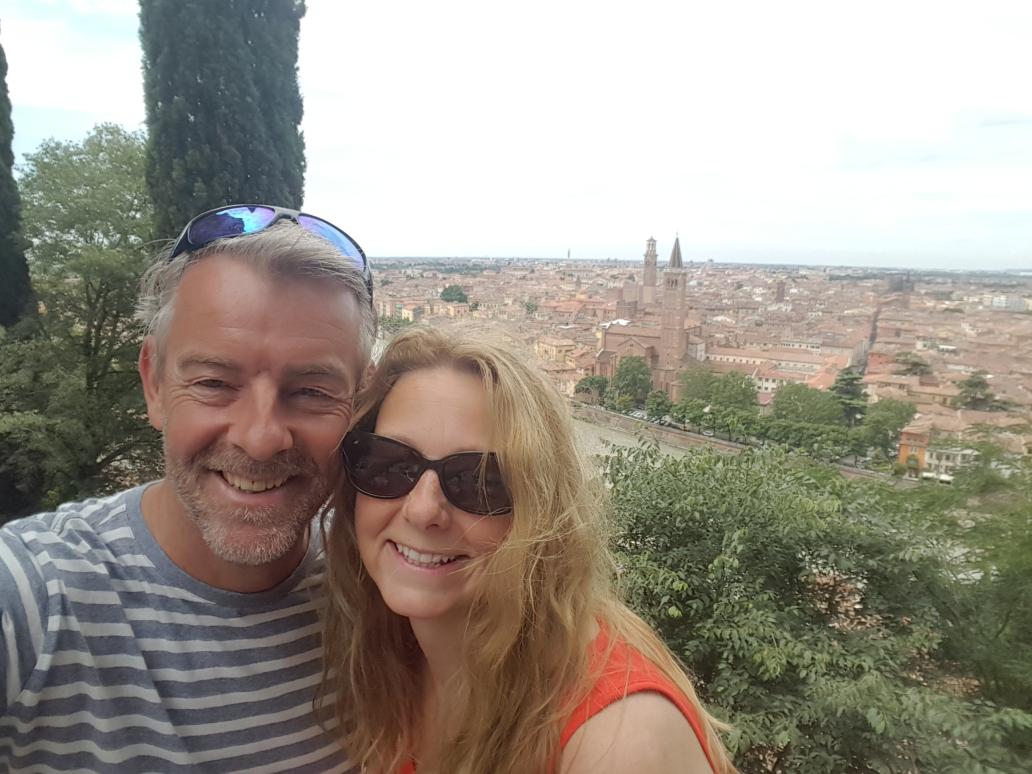 Me and my younger wife overlooking Verona
Well it has been a while and if there's one thing I've learned about blogging it is that it takes some effort to keep it going.
The last few months have felt like I've been trying to cram home life, family life and work life into a very small space. I remember my school days ( a few years ago now) and specifically the saying:
…..it is easier for a camel to go through the eye of a needle than….
and I must say squeezing all life has to offer through the eye of a needle is quite a feat, but I'm getting quite good at it now.
Last week Andie and I had a few days in Verona to celebrate her big 50! We had a lovely time, good food, good wine, lovely sights…….it was almost like being back on the boat, apart from the wine and the food!
This weekend was Father's day and I not only had the joy of a visit from my eldest daughter, Rebecca, but also a visit from my 'little sailor girl' grand daughter, Edie.
And just to prepare her for her future life I thought it would be great to introduce her to some Clipper kit….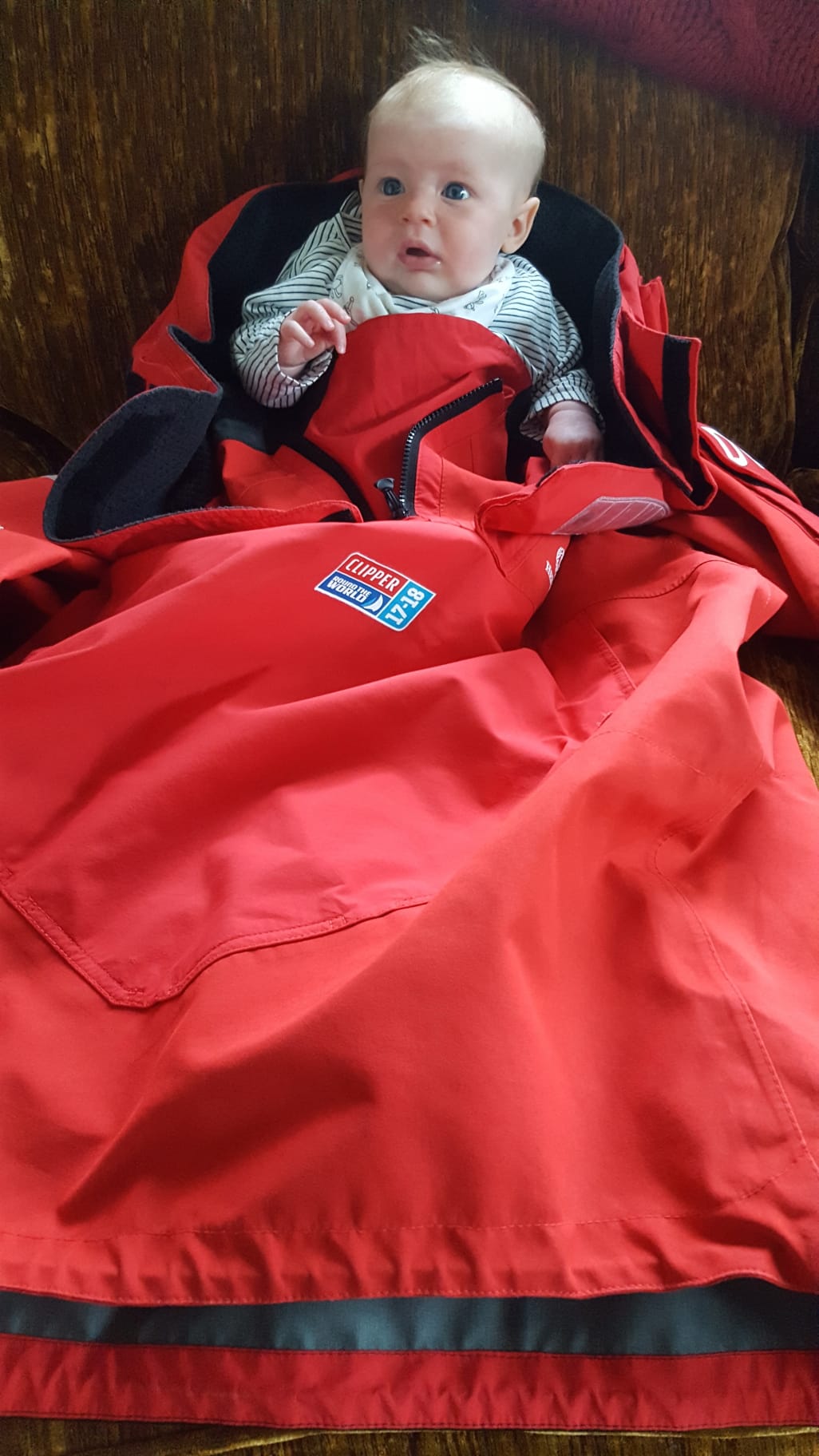 ….and one day it might even fit her!!
So with my jacket now safely reclaimed it is now time for me to pack my bags and head off for my forthcoming flight to New York. Tomorrow sees me saying goodbye to Andie for a few weeks and then back into my alter ego life in the 'Clipper bubble'.
The boys and girls on the "mighty PSP' have had something of a roller coaster ride. After a win sailing into Sanya it has been mid table results up to Qingdao, across to Seattle and down to Panama. But with a win in the latest race to New York we're back in the mix and lying 4th = in the overall results. With a few more good results (we still have our Joker to play) and a few results going our way, it is still all to play for and an overall podium position is still within our grasp.
On that basis I think it's safe to say the Atlantic Leg is going to be no cruise. It's going to be hard work, full on, mentally and physically tiring and doing whatever it takes to make the boat go faster…….and to be fair I wouldn't have it any other way.
I'll be updating Andie regularly, assuming the boat comms play ball, and hopefully you'll get a feel for life back on the ocean wave.
Here's hoping for an exciting and fruitful Atlantic crossing, another Ocean to tick off, and I hope you enjoy the journey with me.
Cheers for now…..
As you may know I'm using the story of chasing my Albatross to raise some money for my chosen charity, the National Kidney Federation. My eldest daughter and recent Mum, Rebecca, has suffered with long term kidney problems and now manages her life with only one kidney. To all those who have donated, my sincere thanks. Any donation you can afford will help to make a real difference in the fight against kidney disease:
http://www.justgiving.com/chasingthealbatross