0 Update Wednesday 7 March
by

David Lawson

07-03-2018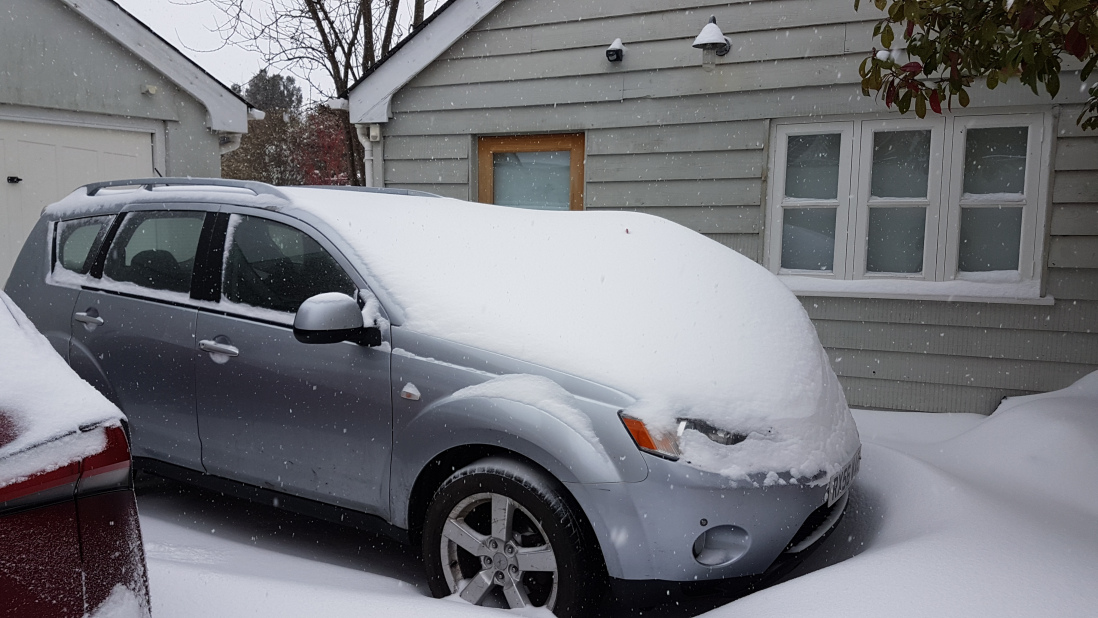 Well it has been a while since I updated my blog and part of the reason is because of this
Yes we had quite a dumping of snow over Thursday and Friday of last week. In fact I can't remember the last time I saw so much snow in such a short period of time in this country. Ross On Wye, pretty much came to a standstill for a couple of days.
Mrs L, decided to make the most of the pristine conditions: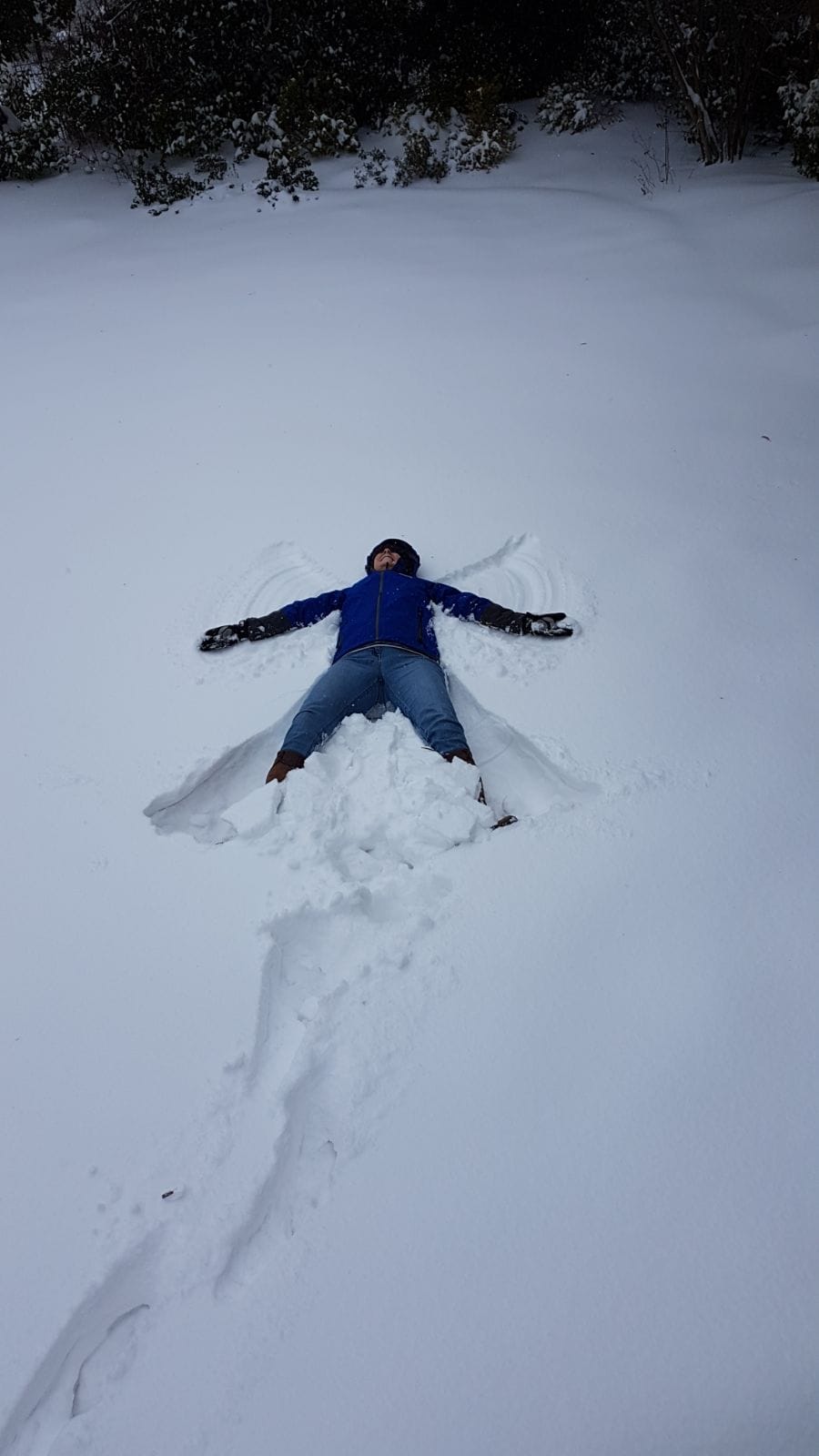 Trust me that's no Angel!
Not to be outdone, I decided this would be a great time to take up my challenge with Bernie, a fellow crew member from Australia. Now Bernie had the most outrageous flip flops on the boat….a pair of Surfer Joe's. The challenge we have between each other is to see who can wear their pair out first. So why not get going…..after all this is the ideal time to start….right?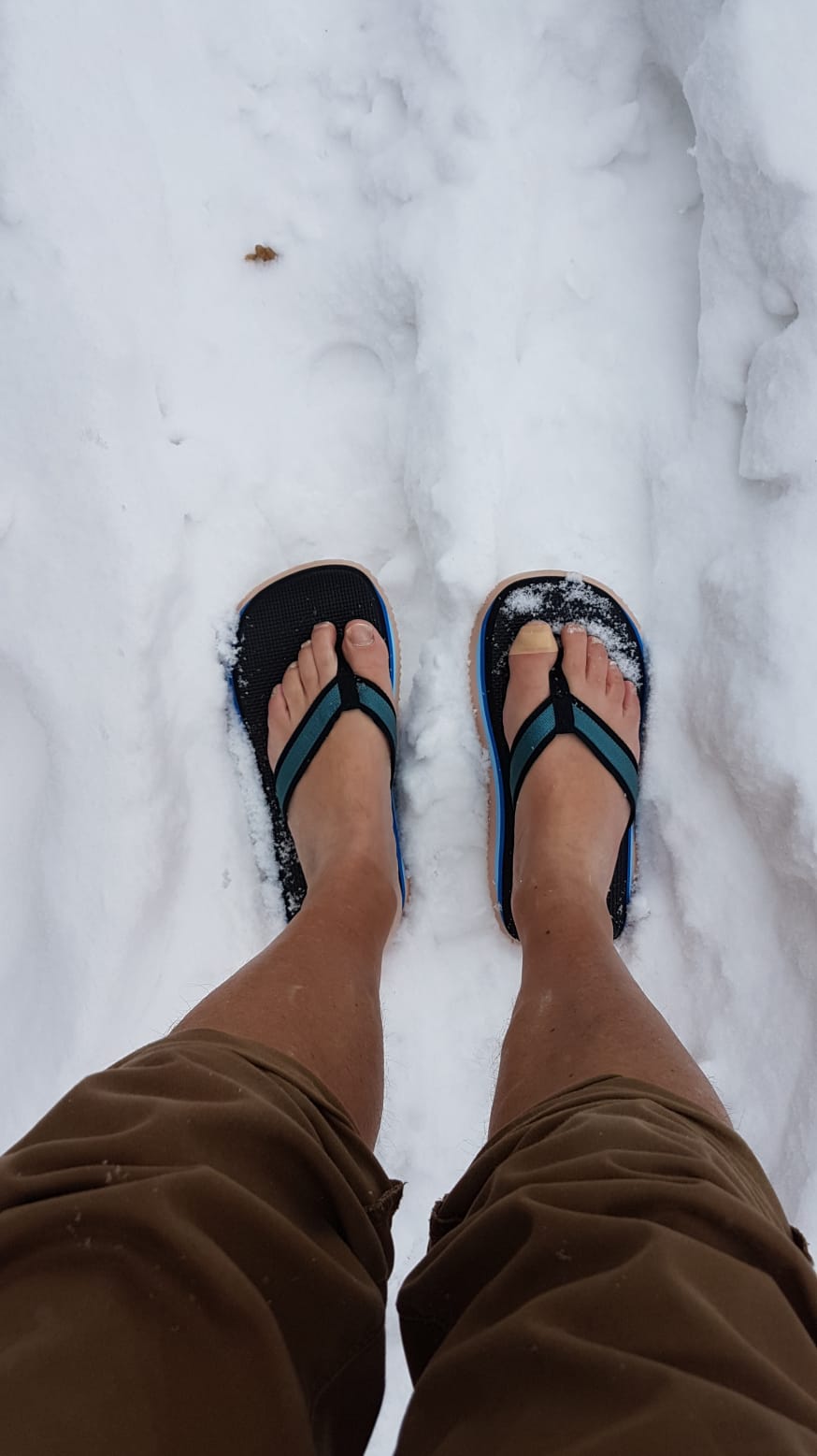 One brand new pair of Surfer Joe's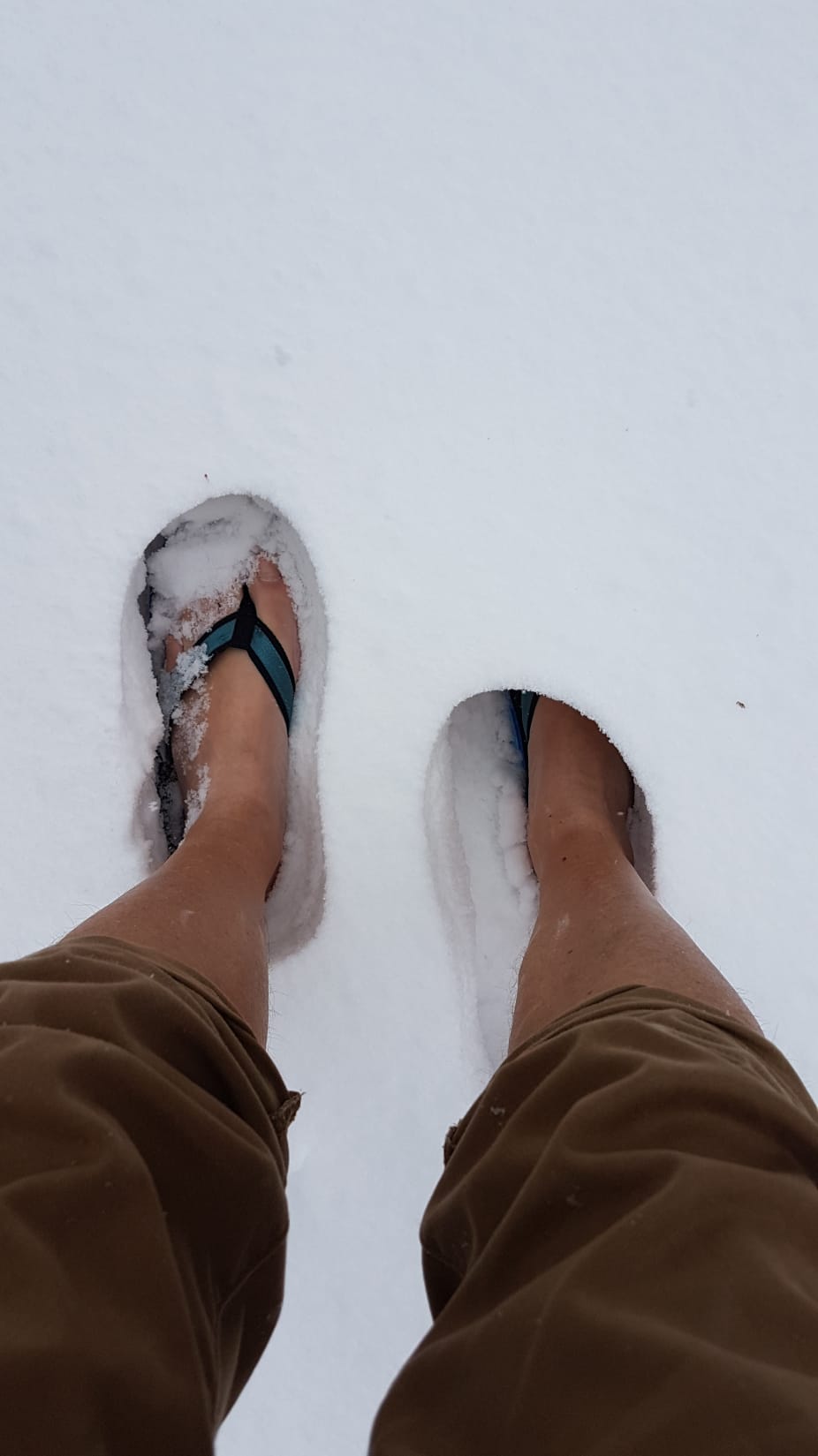 Well, not surprisingly, these don't make great snow shoes!!!!
The snow has nearly gone now and the river Wye, just outside of town, is rising every day as the meltwater runs off the land and into the river. No doubt we'll have some flooding here by the end of the week.
Getting back to 'life on land' has taken a bit longer than I first thought. It has only been in this last week that I feel that I'm now 'back on my game' and have settled back into my usual life.
One thing I have noticed is……I need to drink less of this….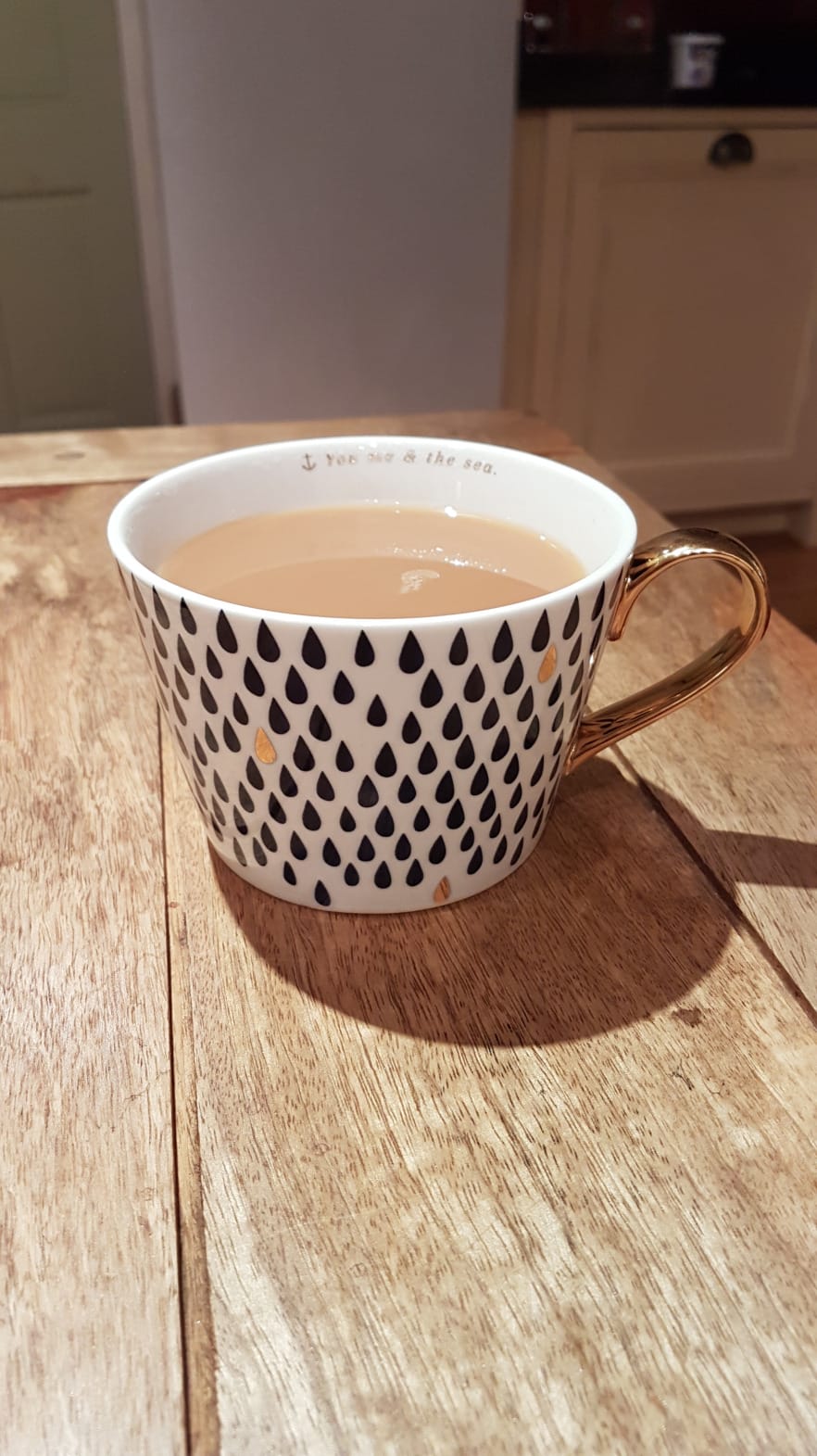 ……..and less of this…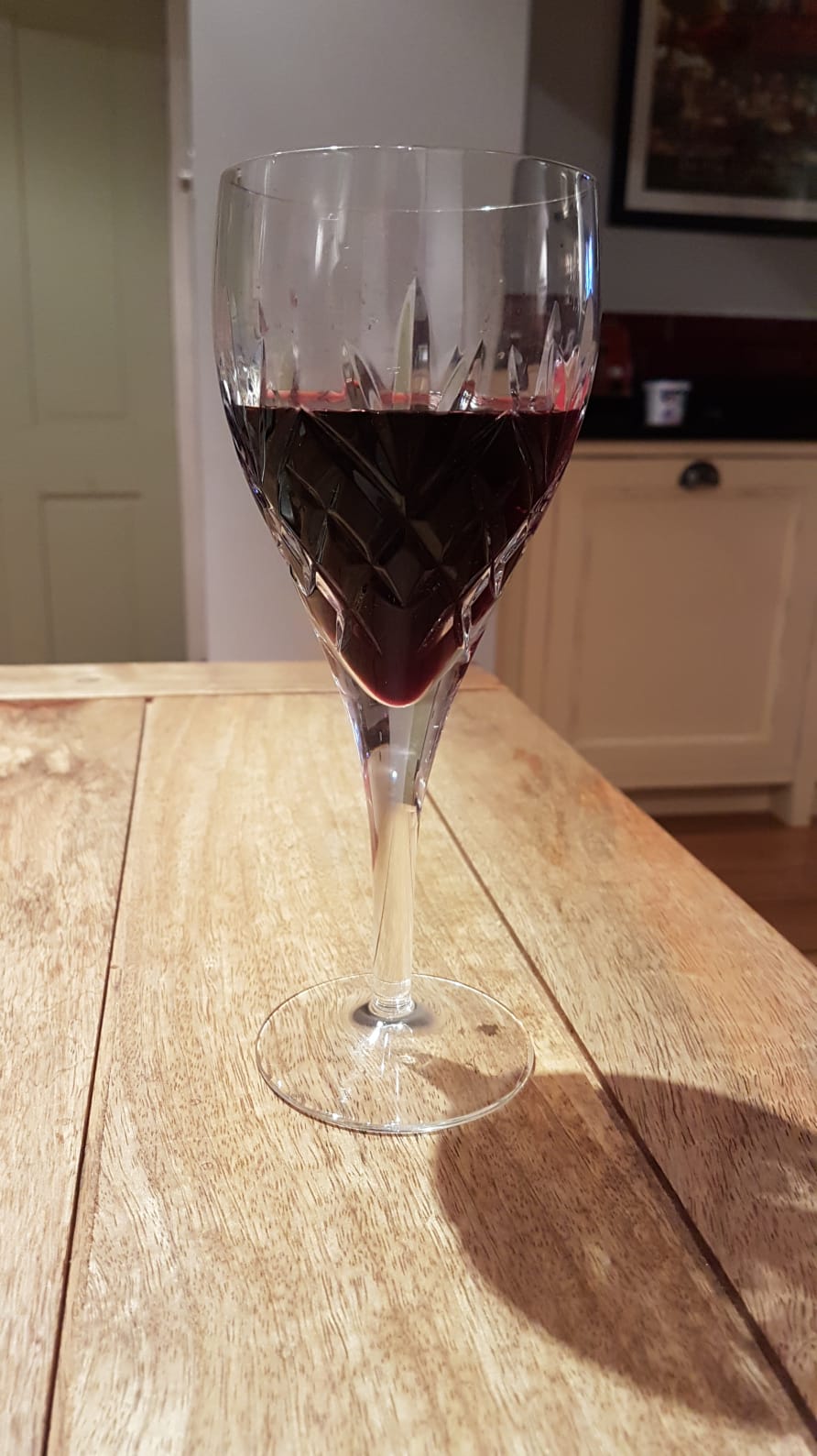 ……and definitely a lot more of this…..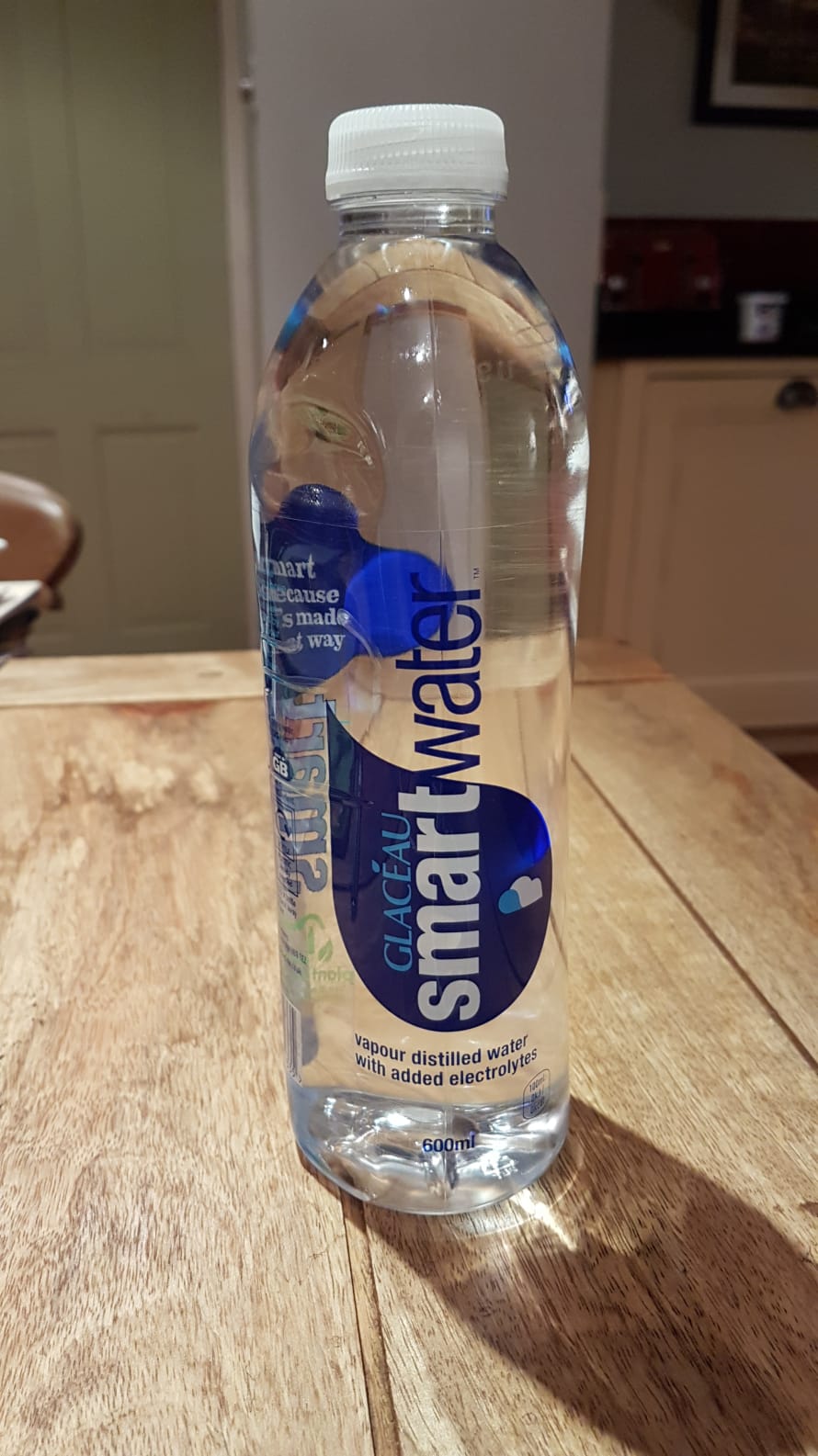 ……other brands are available…this one just happened to be handy…….cheers!
I hadn't realised how dehydrated I became on the boat and how this has stayed with me since I've been home. One of the unintended consequences of ocean racing!!
Anyway, back to the race and the final race of Leg 5 is underway from Sanya to Qingdao and as I write the 'Mighty Team PSP' are in the lead….brilliant! A great start to the race saw PSP leading out of Sanya. The weather to start with was good but soon deteriorated and with the wind and sea state rising the crew have been busy with sail changes and putting reefs in the mainsail and then shaking these out.
On a heading towards Hong Kong the boat managed to 'catch' a fishing net from a nearby trawler. There are lots of fishing boats/trawlers in this part of the world and navigating at night through these fleets is something of a challenge. The team managed to free the net from the keel without any problem which must have been a huge relief.
The winds are expected to pick as the fleet heads towards Taiwan and this will give the crews a taster of life to come as this race plays out.
Hard on the heels of PSP are the usual suspects….Sanya and Visit Seattle. It's looking like a replay already of so many other races! We'll see how things pan out and with 1,177 miles to go, there's a lot that can happen. A great start for my team and I'm sending all the support I can from here.
Now where's that bottle of water……cheers guys!!