0 Update Saturday 13th January
by

David Lawson

13-01-2018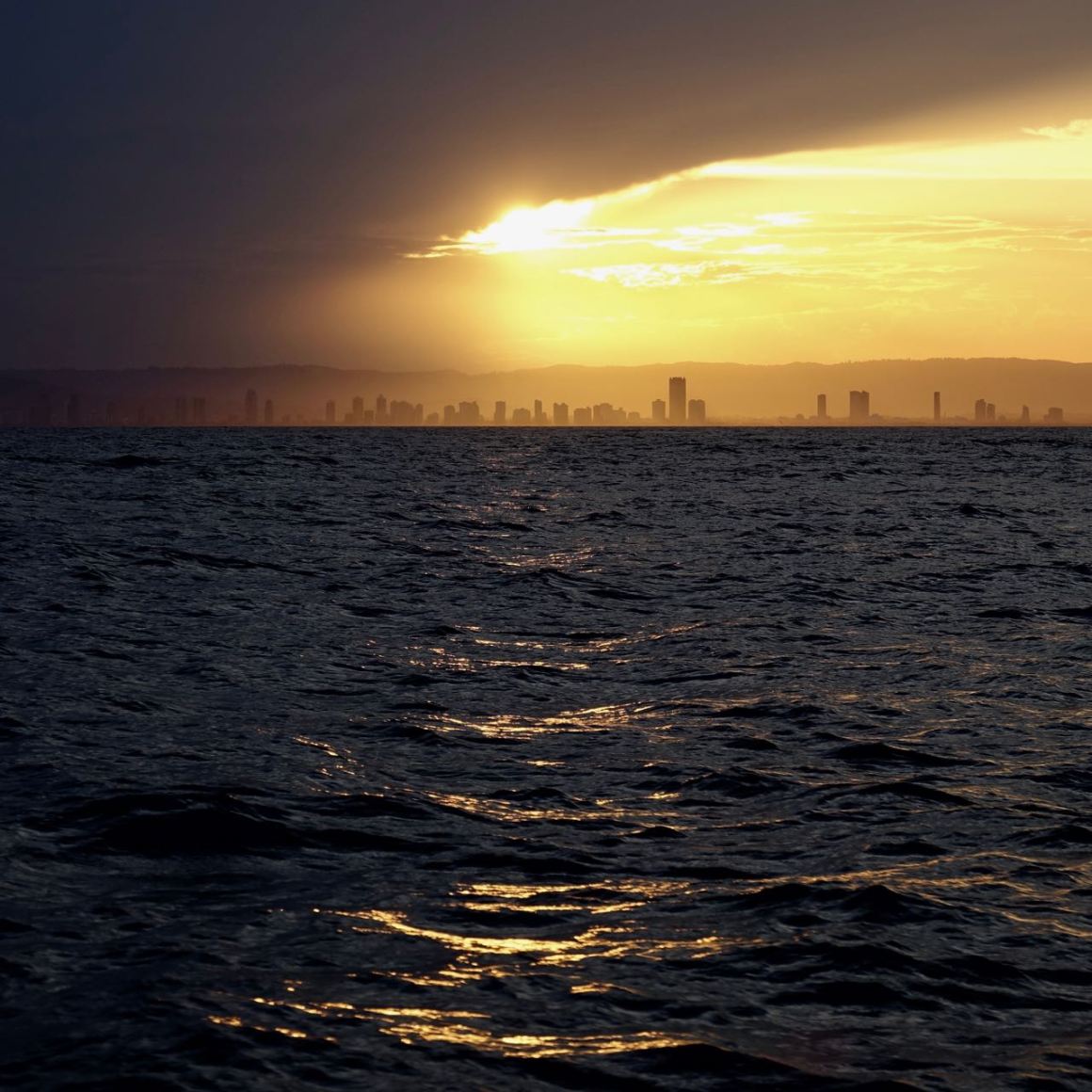 Beautiful view of the gold coast as seen by our friends onboard Sanya Serenity Coast
Our daily post from the red tadpole! Enjoy the sunshine in Airlie or the grey drizzle in Blighty!
"On watch at midnight last night and the stars were magnificent. They almost came right down to the horizon and there was no cloud to hide them. Went straight to the bow for a sail change. Mike Duffy and I make a great team up there.
After the sail change I was lying on my back on deck admiring the stars and I was thinking about my Dad. Dad died in 1994 aged 63. Whilst it's a long time ago now he's still ever present in my thoughts. I thanked him for looking after me on this journey and in my head I said to him how proud I thought he would be for what I personally and we as a family have achieved. Within 5 seconds a shooting star burnt a trail in the night sky above me. A very poignant and moving moment indeed!!!
Just come off the 8am to 2pm shift. Sun is hot and the sea is like yesterday except there is more swell and as the wind catches the wave tops it creates white horses. Beautiful!
The wind is stronger at 20 – 25 knots and we are making good speed although the downside is that because it's on the lean it's all fun down below. Very hot too so sweating buckets! Getting some sleep and hopefully the end of this upwind leg is in sight. Life is great!