0 So what's been going on in Hobart?
by

David Lawson

02-01-2018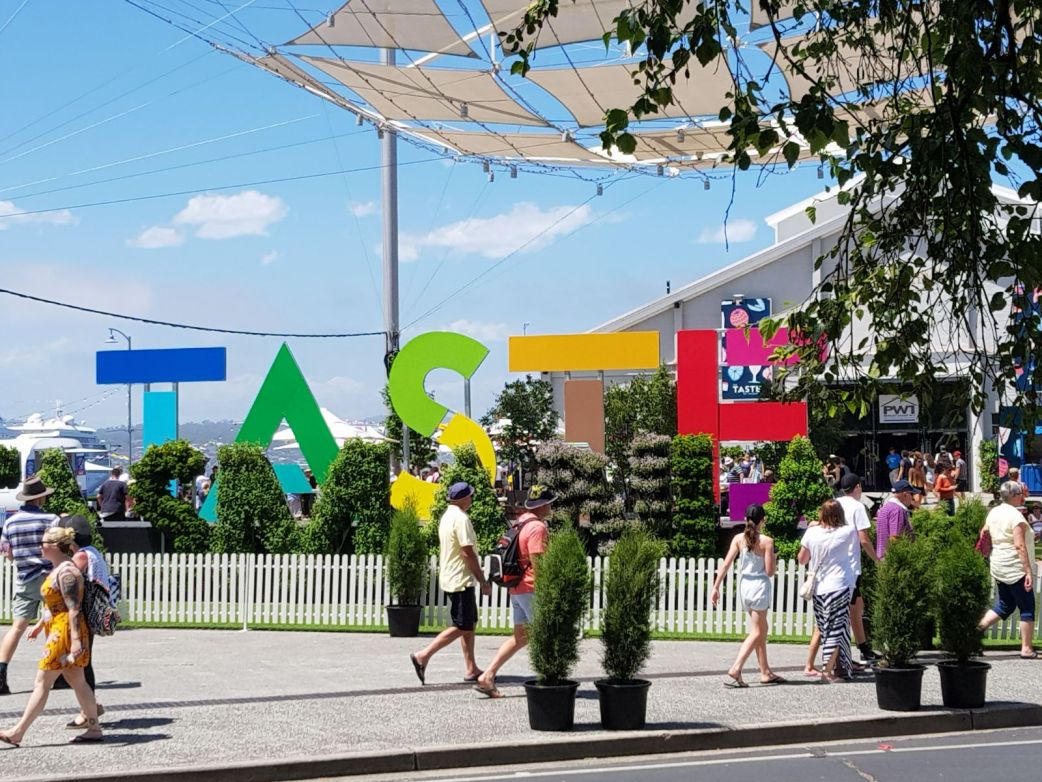 Since the end of the race last week we've had some work to do on the boat to ready it for the next race which starts again on Friday but we've also had some time off to explore this part of the world. Andie had a few days here on her own before I arrived and she's fallen in love with the place.
With Christmas and the New Year to celebrate Hobart also has the advantage of having the Sydney to Hobart race too and the town really does come alive to celebrate this time.
Tasmania is a very 'foodie' place and there is a food festival in the town.
The town has a very colonial feel and there are some lovely areas to wander around. Many of the buildings have ironwork verandas and whilst the town is busy it doesn't feel congested in any way. Everyone is very welcome and people are happy to take some time to chat with you which is so refreshing.
Tourism is well catered for and there are boat trips which you can take up the Derwent river or out to the nearby islands.
Yesterday morning, Tuesday 2nd January, I took Andie to the airport for her mega trip back to the UK (well someone's got to pay the mortgage, and I'm a bit busy at the moment!). In the afternoon a dozen of us took a trip up the river to Mona to visit the Museum of Old and New Art.
Now I do like a bit of art and whenever we travel to Italy I'm more than happy to have a look around and take in the culture. But this isn't Italy and to be honest I just don't get all this modern take on art. To be fair I might be missing something, but if this is art then I'm an artist, because I looked at the stuff they had on display and quite honestly I couldn't do any worse!
Today, Wednesday 3rd January, was a much better day and more my scene as a few of us decided to take a trip up to the top of Mount Wellington, which is directly behind the town. At 4,169 feet above sea level it's quite a climb and after spending several months at sea level we decided that we'd take the easy option to the top…a taxi!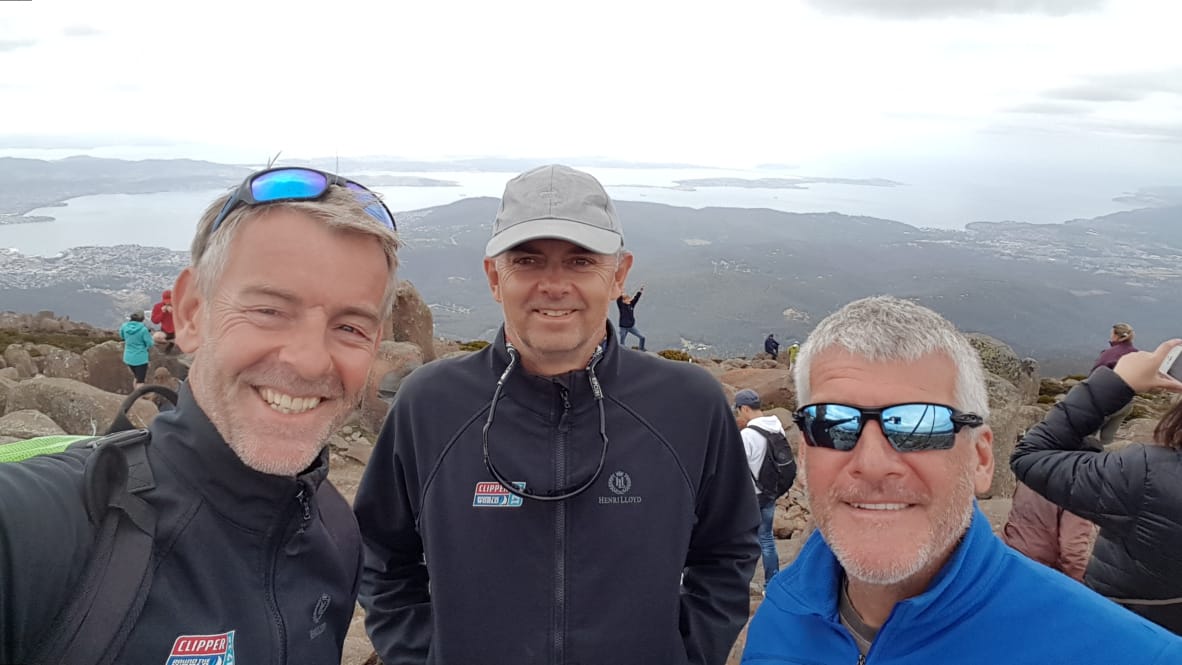 The Three Mountaineers! Me (DL), Mike Duffy (Singapore Mike) and David Kemp (DK)…oh and a few others!!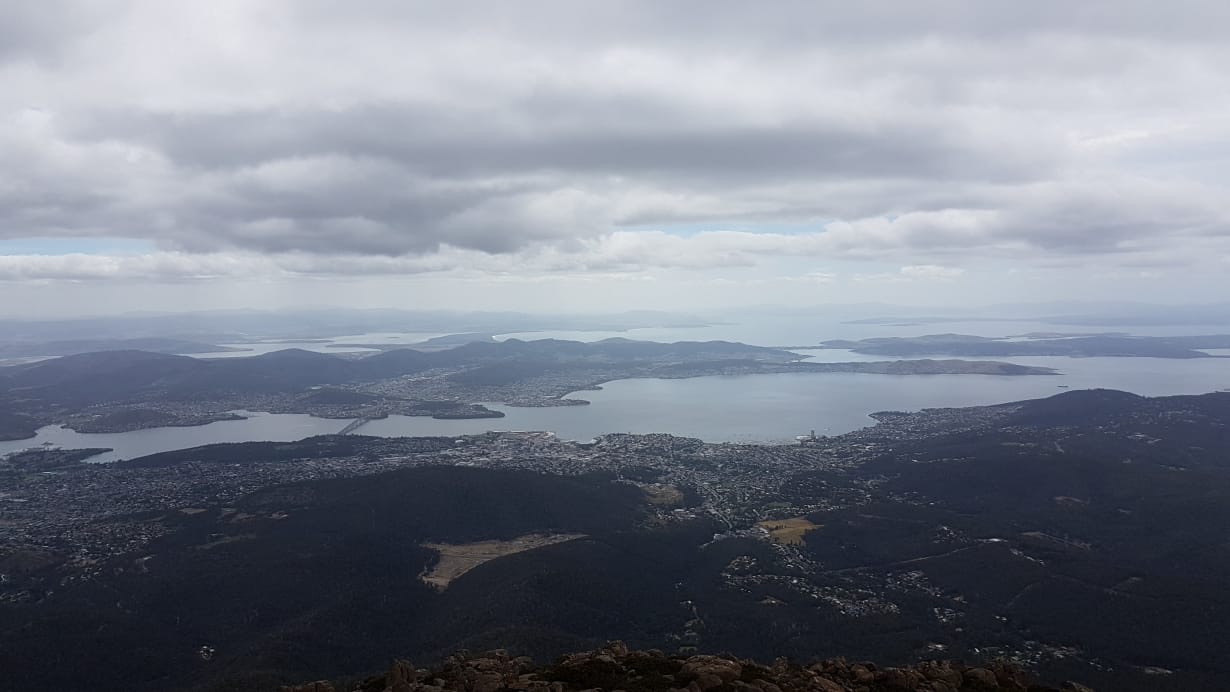 A view of Hobart from the summit.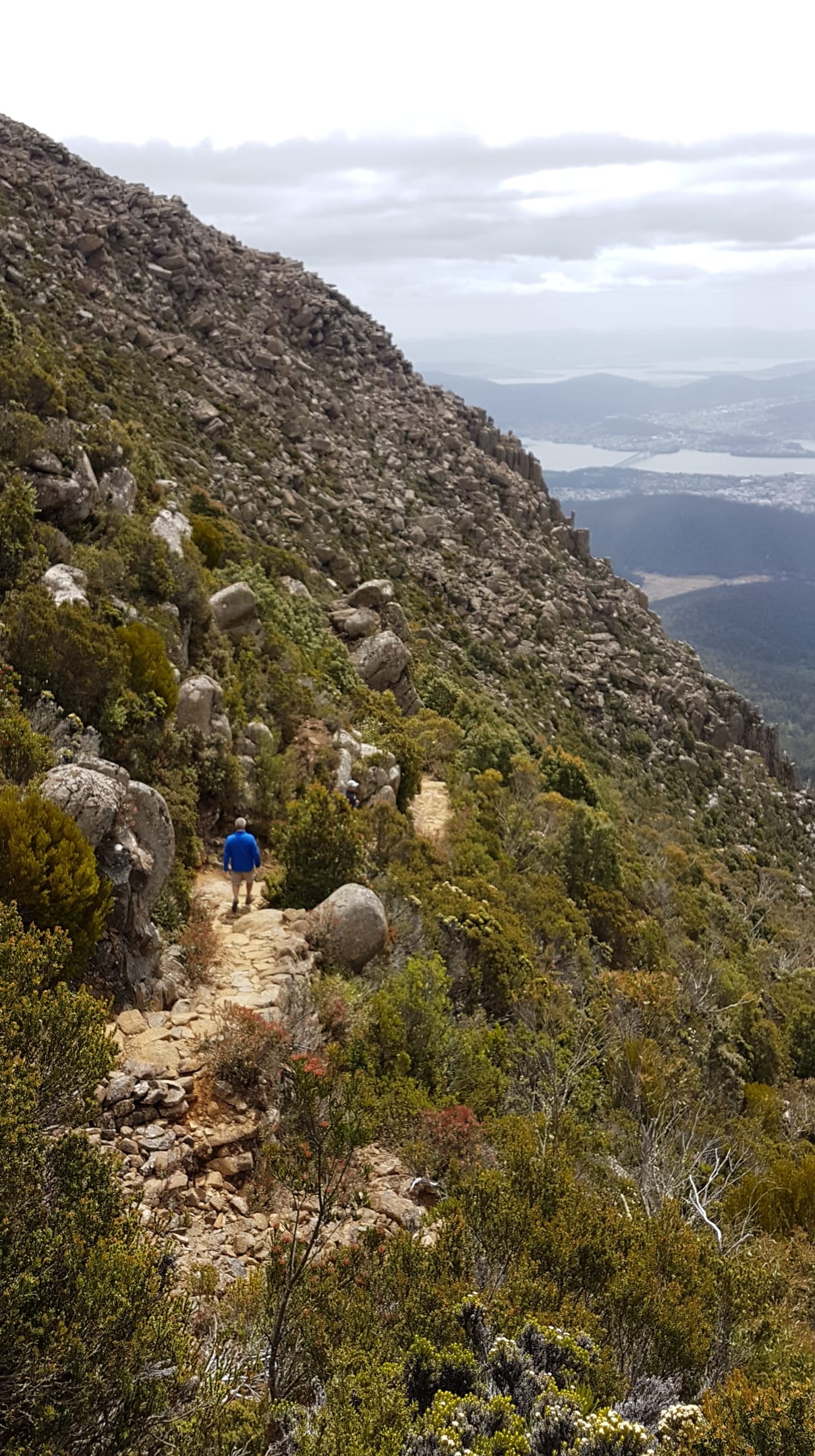 It wasn't all plain sailing today as we made a tough decision and……decided to walk down from the top.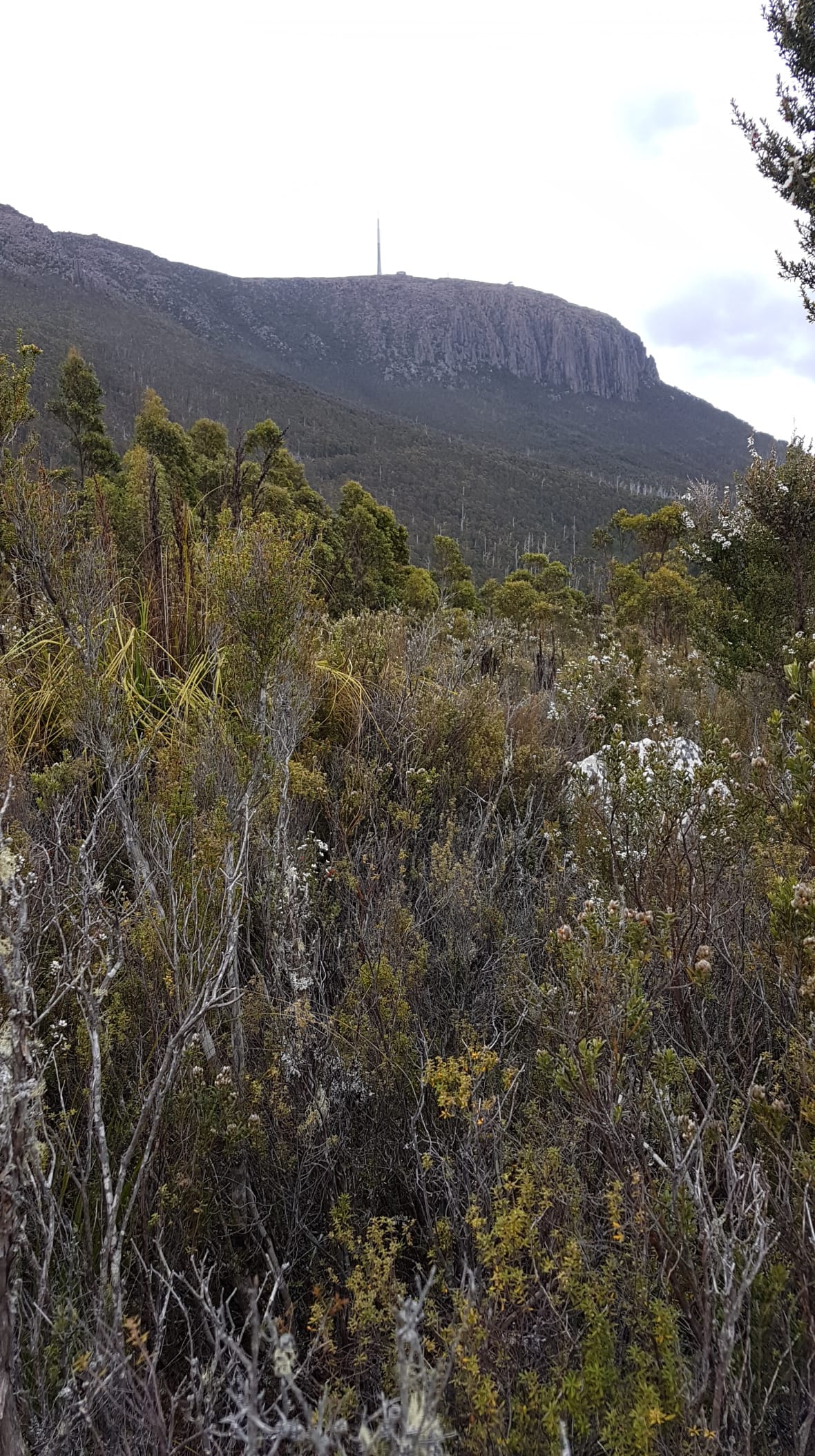 Looking back to the summit…..conquered!
Tomorrow is our last full day here before we leave early on Friday morning for Airlie Beach. My washing is all done, Andie has taken all my surplus clothing and accoutrements back to the UK with her and I've been drinking plenty of water (well it is in cider and wine so that's ok) so I'm now ready for my last challenge of this Leg. Let's go!