0 Update added 11th December
by

David Lawson

11-12-2017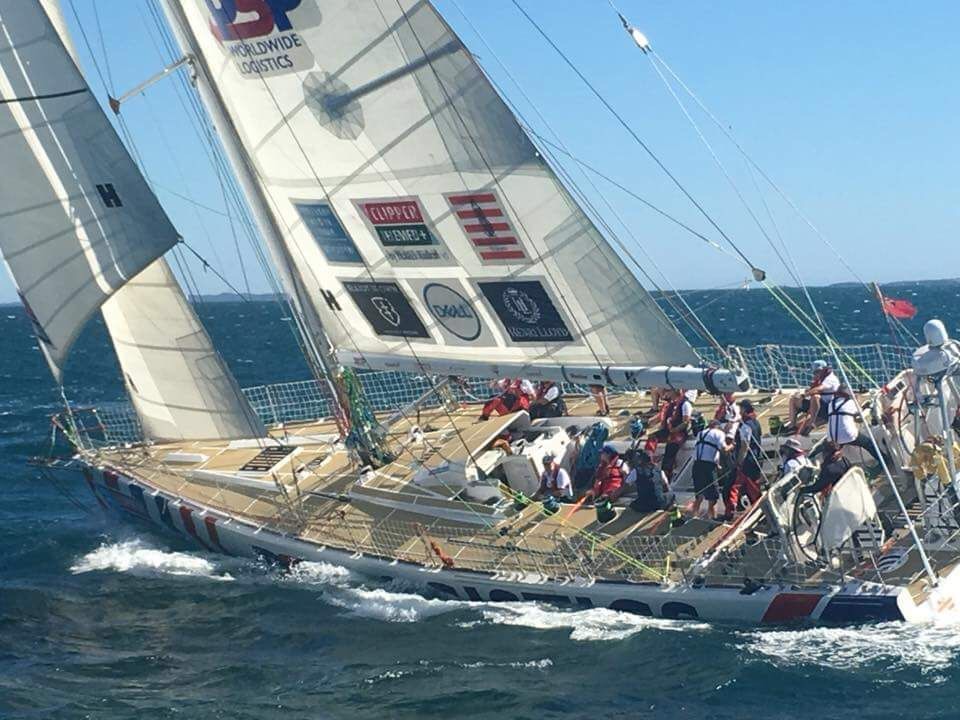 Departure day in Fremantle
So this morning when I came in watch at 4am, 7pm with you, I was greeted with the sight if the south Tasmanian coastline about 8 miles away. The cloud was clearing and blue sky is now on its way. The cliff coastline looks very brooding and dramatic as it rises above the ocean and the perspective from the boat deck is ideal. The sea is a dark inky colour which only adds to the drama.
We are sailing with a main sail and spinnaker and are making a steady 9 – 10 knots. We might now even have climbed the race leader board to 5th? UNICEF are in our sights, going slower, and we assume they may have less wind ahead which gives us a chance to catch up as they did with us on the last leg. A podium place on the horizon? We hope so but it will be a big ask.
Last night was a very busy watch night and with lots of cloud it was a very inky night. The skipper took to the helm and thank goodness for his experience. Even he was finding it hard to drive in a straight line given the conditions. My drysuit was doing it's job keeping me dry from the external conditions but with lots of sail changes, grinding the halyards up and sheets in and generally rushing from the bow to the pit area to set up lines and foreguys I worked up quite a sweat. So I was as wet inside as out and when I went to my bunk at 12 pm I was peeling off some very damp layers. Unfortunately there is nowhere the boat to dry these and so at 4am I was layering up in damp clothes again. Hopefully if the day stays dry today I can leave my drysuit off and give my layers a chance to breathe and who knows they night even dry.
I said right at the beginning of my blog that the easy way to see an albatross would be to get on a plane and observe these from the safe vantage point of land and just to prove a point we have a trawler off our starboard bow and there are plenty of black browed albatrosses and a few wandering albatrosses following it to feed off fish scraps. Would I have traded in my mad adventure for the much easier option….not a chance!!!
We've got lots of sooty shearwaters close by the boat now that we are close to land and I'm hoping that as we head up the east coastline to Sydney the bird life will become more numerous.
It's odd to think we will effectively sail the Sydney to Hobart route as we go northwards only to be travelling back this way for the race itself starting on 26th Decand then once that is complete we will be travelling this route again as we head north to my final destination, Airlee Beach, before returning home on 19th Jan.
Next day:
What a beautiful day's sailing. We've had Tasmania on our port side all day with moderate wind and a smooth sea state giving us champagne sailing.
The sun is just going down with the mountains of Tasmania just below. Beautiful. I even managed a selfie whilst on the helm! Don't tell the skipper!!
We've had dolphins playing along side us today, albatrosses close by and this evening hundreds of shearwaters have been flying back in from out at sea to roost.
It's days like these that make wet and cold days with not much to see all the more worthwhile. Wonderful.
We're setting our course now for Sydney and with one more tack planned for sometime tomorrow hopefully it will be a straight run up the coast before we reach the Sydney Heads and head in to the finish line. We're hoping for some good winds and to catch what may be some helpful current. Watch this space. All to play for and well give it our very best shot at a further podium finish!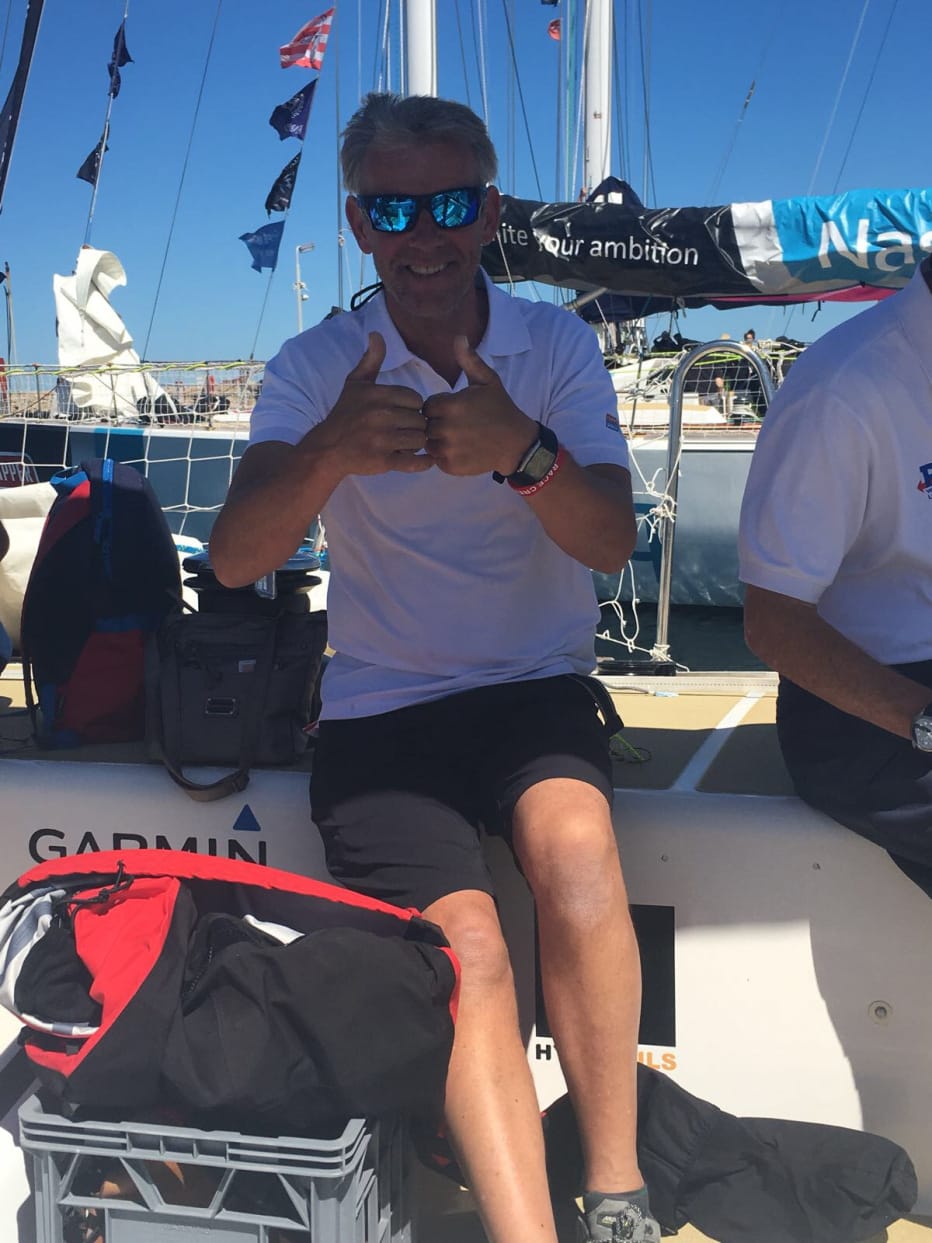 Now off to take a final few photos before the sun goes down !