0 27th October 2017
by

David Lawson

27-10-2017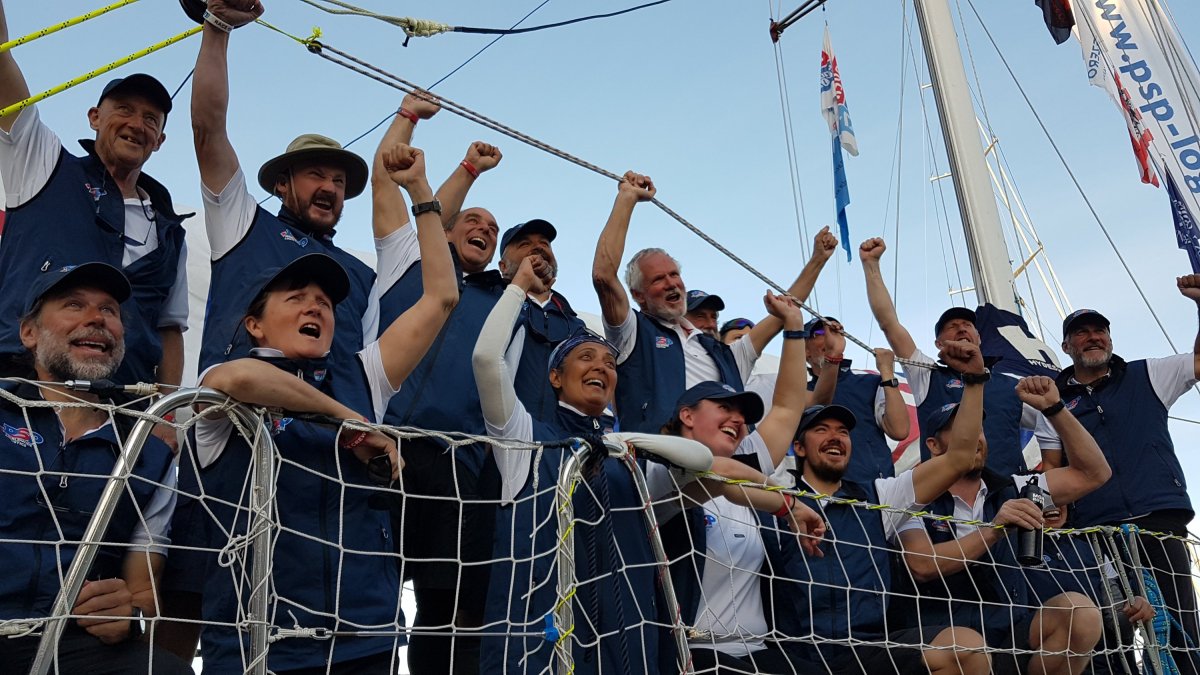 PSP arrive in Cape Town after Leg 2
Well I'm pleased to say our boat has finally turned up and what a welcome for the crew: a South African group of singers provided live backing music with the sun out in its full glory and the dominating backdrop of Table Mountain overseeing the occassion. A huge welcome was given to the boat by other crews, family, friends and the crew for the next leg of the race. It was a very emotional moment and it felt just like welcoming long lost friends again. Marvellous.
With the delayed arrival of the boat, the six new crew members have spent our time helping with the victualling for the next leg. So meal plans for breakfast, lunch and tea have been planned, on a 7 day rolling menu for 18 crew for up to 25 days. To keep energy and morale up snacks, treats and fruit have all been added in. It has been a mamouth task for the 6 of us and I hope never to see the inside of a supermarket again for some considerable time. Other boat teams and the Clipper support teams have given their time and have gone over, above and beyond in their support to turn the boat around in 2 days. Sir Robin Knox-Johnson also insisted on being on the boat to change the temporary rudder with a brand new one. It really was a great collective effort.
Shortly after the arrival the crew were informed that our skipper, Roy Taylor, had decided not to continue with the race. It was quite a shock as we'd all spent time together with Roy and felt he was the right man to help us with our adventure. But Roy has reasons not to continue and we have a replacement skipper in Matt Mitchell. Matt has skippered in the two previous races so knows his stuff and we hope he'll be able to develop our skills to have a great campaign.
So with everything completed it is now time to get back on the boat and start this long awaited adventure. Leaving on Tuesday 31st we should arrive in Freemantle Australia between 21st and 25th November. We depart Freemantle on 2nd December and expect to arrive in Sydney between 14th and 17th December.
To all my loved ones, family, friends and clients a huge thank you for your encouragement and support. My search for an albatross is finally to start in earnest. My binoculars are ready, I just need a bird now!