Welcome to my blog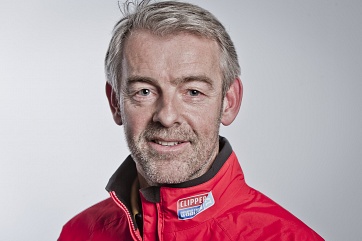 David Lawson
Chasing the Albatross
Back in 1971 my Dad took part in Operation Seafarer. The project was organised by the newly formed Seabird Group aboard the sailing yacht Aracan. The objective was to undertake the first comprehensive, detailed account of the abundance and distribution of seabirds breeding around the coasts of Britain and Ireland.
At the time, I was only 10 and don't recall a lot about it, but I know it was a 'big thing' for Dad to do and something he relished afterwards. Dad had been a keen dinghy sailor and birdwatcher and as children we'd been bought up on the water with a 'heron' dinghy and binoculars around our necks. So, as children, the lure of the water was within our DNA.
Birdwatching became a way of life for us as a family and even to this day I'm forever scanning the countryside to see what's about. Our interest in sailing diminished as we grew up, but later in life my brothers and I have all returned to the water in some form or other and now a younger generation of the family is finding pleasure in watersports and carrying this on.
And so, it was that I said to my wife, Andie, that I'd love to see an Albatross... read more